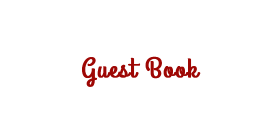 Le Ber Rink

Photo: GWMcRae

Signing the Golden Book of the City of Montreal in St-Henri, January 14,2019, in recognition of 21+ years operating the Point Web site.

I wish to thank Craig Sauvé, Mayor Benoit Dorais and the City administration for honoring me and the Point website, as a community asset that reported news and events of the area for these many years.

While not mentioned at the occasion, it should be noted that in the early years of the Point site, my dear friend Wesley Dryden, assisted me greatly and for which I am most thankful to say the least. Not having much time to speak that evening I was not able to bring out the timeline and development of  thepoint.ca.,in order to mention Wesley' contribution. Sorry about that.

George.


LtoR:  CRAIG SAUVE., Geo. McRae

Mayor BENOIT DORAIS


Photo and Video Clips: Tracey McCunn


The Committee, for a future 'IRISH Memorial Park', has confidence  that  a partial completion, may become a reality by 2023! 

Might that Day be REALIZED!

St. Gabriel  Church Basement Hall. 01/17/19.

First 16 Minutes of the Meeting.