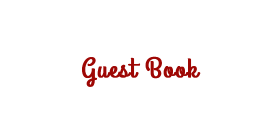 2015 Point Hall of Recognition -September 19th.     10:00 am @ Point "Y" 255 Ash Avenue.

For Tickets:

Glen Cambridge...514-668-1943   or   Howie Myers...514-467-5041      Donation- $35.00 per person.

A NEW Painting by Artist, Thomas Kane.

" St.Gabriel Church, Pre-Fire 1956".

Mr.Kane, Has Donated His Work in  Support of Sister Dianna's

'2015 Christmas Baskets"

>>>Please Note That The Digital Photo on the Left,

Does NOT do The Painting Justice<<<

Members of the Parish will surely want to own this beautiful painting by noted West Island artist, Mr.Kane.

Tickets: $5.00

or

3 for $10.00

Tickets will sold at the front desk of the Point "Y" on the day of the Hall of Recognition, starting @

9:30am, and after the presentation  ceremony.

Look for 'George Gill'

For those not attending the HofR 

=or=

Living outside of the area, and still wishing to help in this worthy cause, 

PLEASE fill in the form at the bottom and I will forward the mail to George Gill.

Thanks for your kind support & thoughtfulness.

George McRae.