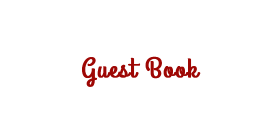 Le Ber Rink

Photo: GWMcRae

After months of meetings and workshops the project is now at a stage where we can share our progress and excitement with you the Irish Community and all those interested in this important initiative.

There will be a formal presentation followed by a question period. We look forward to seeing everyone there.

When: Thursday, January 17, 2019 @7:00

Where: St. Gabriel's Church Hall 2157 Centre Street Montreal, Quebec 

Thank you.

Irish Committee:

Dr. Michael Kenneally – Honorary Chair

Lynn Doyle

Fergus Keyes

Victor Boyle

Paul Loftus

Scott Phelan

Thank you.

Black Rock Memorial Community Update

The Point.Ca and Yours Truly ( George McRae )​ Was Honored By the City of Montreal ( Sud-Quest District ) Monday Evening in St. Henri, By the Signing of the CofM  Golden Book of Signatures. 

A Night I shall Always Remember with Appreciation.

George.


LtoR:  CRAIG SAUVE., Geo. McRae

Mayor BENOIT DORAIS


Photo and Video Clips: Tracey McCunn