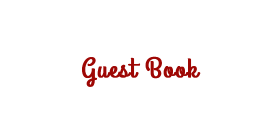 2016 Point HofR Scholarship

Application Forms.

PLEASE:


This FRIDAY  7:00pm-11:00pm., 

SATURDAY 9:30am-11:00pm

SUNDAY    9:00am-5:00pm


CAROL (Hill) GINGERA

Carol Died of Cancer on July 25,2016.

Carol Operated Her Store on Bourgeoys Street ( below Favard,West Side)  For Many Years, Taking Over The Store After Mr.Crystal Died. The Store Was Still in the Original Design and Layout When Opened c.1905. It Was Operated then By Mr.McGuiggan.

We Will All Miss Carol. She Was a Wonderful Person Who Always Had a Smile For Everyone. She Was a Loyal Pointer to the End.

My Condolences To All Her Family.

George and Donald McRae.

2016 St.Gabriel School "Summer Concert"

Segments Continue To Be Uploaded.